If you want to give your customers a discount, creating a promo code is easy!
From the LaunchPad, click on "Promos."
Click "Create New Promo Code" button in the top right corner of the site. A light box will appear with a generated promo code. You can use this generated code, or you can type one in of your own.
 From the "Number of Issues" box, select the amount of times you want to make to promo code available (ex. If you want 500 people to use it once, choose 500. If you want it to be used infinitely, choose infinite.)
From the "Promo Type" box, select whether you want to discount a percentage, a dollar amount, or to offer free shipping. Then, type in the value you want to discount.
Choose a start and end date for your promo. Your promo code will only be valid for this time period.
Click "Create Promo Code"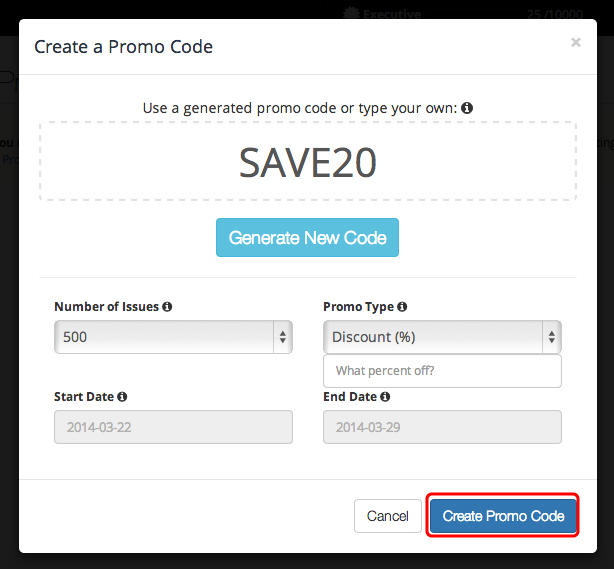 After you distribute the code you can see how many people have used it on the "Promos" page. You can run several promotions at once, and they will all appear on this page.