From the LaunchPad, click on "Products."
From this page you can add, delete or edit products that appear on your site. 
To add a product, use the "Action" drop down menu and choose "Add a Product"
Decide what you would like to call the product, and enter it in the "Title" field.
In the description field, write a detailed overview of everything your customer should know about the product. You can use the formatting buttons to change the appearance of your text.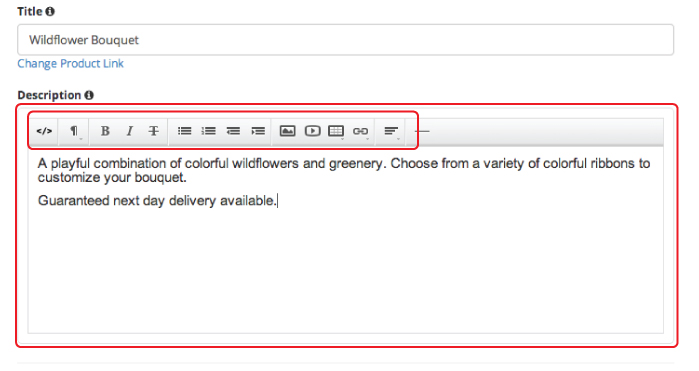 If you would like to organize your product by category (ie: t-shirts, pants, etc) or vendor, you can do so using the category field and the vendor drop box.
To create a new category or vendor, simply choose the option from the drop down box, and type in the new category or vendor.
Next, you'll enter the product details. Type the title, price, comparable price (optional), SKU or barcode, the quantity available and the weight. Check off whether the product is taxable or not, and check off if you would like to require the purchaser's address prior to checking out.

 To add multiple variations of the same product, such as different sizes or colors, click on the "Add Variant" button.
In the lightbox, fill in the product details for the new variant.
 To add an image to your product, click the "Select a File" button in the Images section.
Select which file you would like to upload from your computer, and click the "upload" button.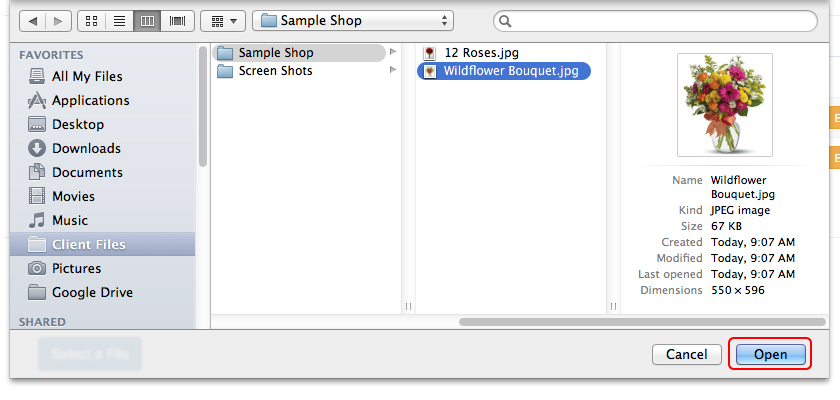 You can upload multiple images by clicking the "Select a File" button, and repeating this process. If you have multiple images uploaded, a star will appear on each image. Click on the star to set it as the "featured" image, or the first one that will show on the product page.
 Add tags to your product by tying them, one at a time, into the "Tags" field. Adding tags will help shoppers find your product using the search tool. When adding multiple products, a list of recently used tags will also appear. You can choose to use these by clicking on them.
If your product is downloadable, such as a mp3 or a pdf file, upload it using the "Select a File" button in the "Downloads" section.
Select which file you would like to upload from your computer, and click the "upload" button.
In the SEO section, you're going to type a page title and description which will help search engines know what is on your website. You want to choose a description that you think people will commonly search when shopping for your product.
If you're done entering all the information for your product, then it's time to make it visible to the public. Click "Yes" in the visiblity sections. If you're still entering information, and want to finish later, click "No."
Whenever you make changes to your product, son't forget to click "Save" before navigating away from the page!